Black leaders have long been at the front line of the battle for our planet's health -  against climate change and for food and environmental justice issues. Sustainability cannot be separated from issues of race, because communities of color are more likely to suffer the direct impacts of climate change. In honor of Black History Month, here are 10 Black leaders in the sustainability movement whose work has positively benefited all of us.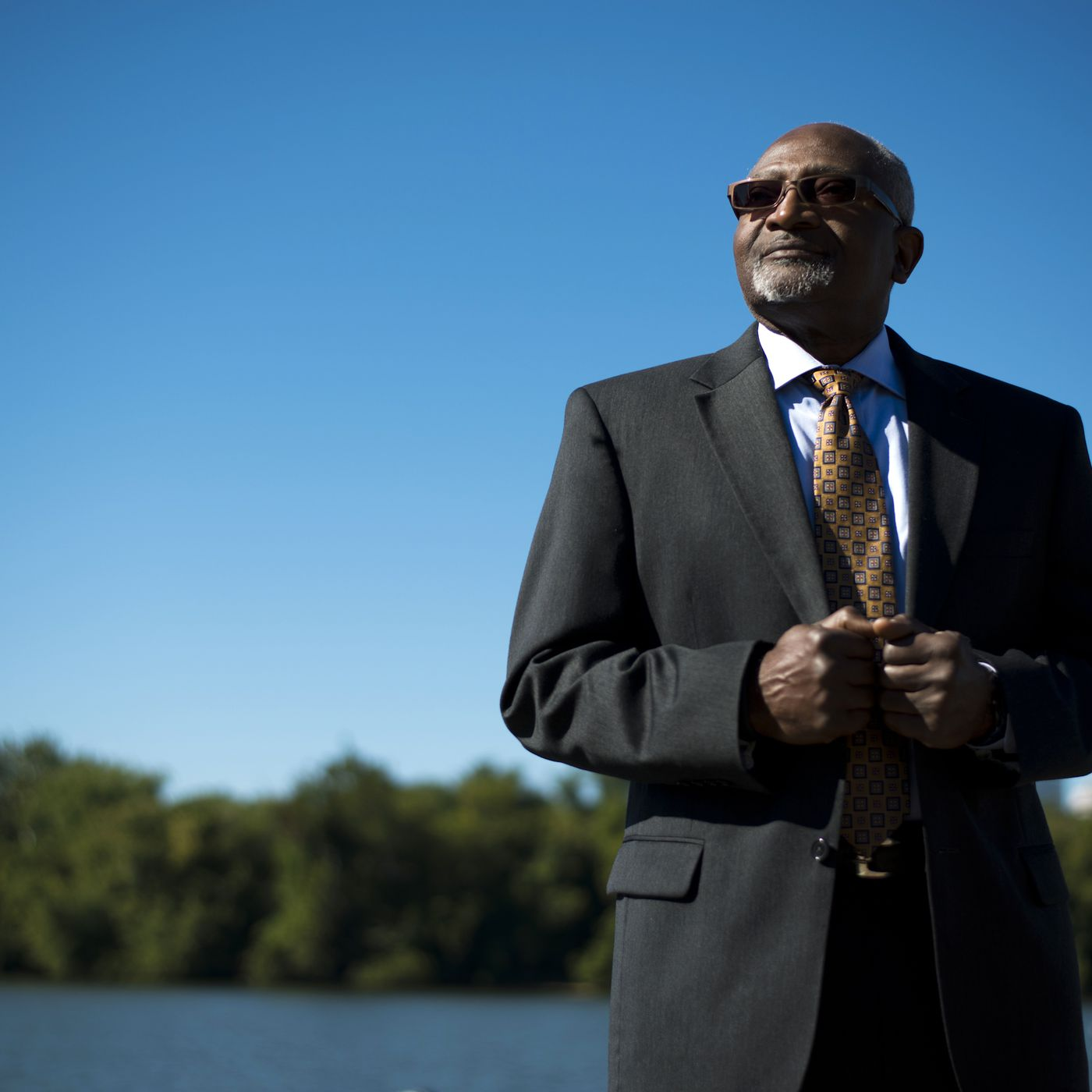 Often called the Father of Environmental Justice, Dr. Robert D. Bullard has published over 18 books and won dozens of awards, including the United Nations Environmental Program (UNEP) 2020 Champions of the Earth Lifetime Achievement Award. Bullard's career as an environmental justice advocate began in 1979 when he acted as an expert witness in the Bean v. Southwestern Waste Management, Inc civil lawsuit, wherein an African American family formed a coalition to contest the introduction of a landfill to their neighborhood. Bullard conducted a sociological study that illuminated how Black neighborhoods in Houston were disproportionally chosen for sites of garbage dumps, incinerators, and landfills. These findings launched Bullard into studying environmental racism in the entire American South. Most recently, Bullard has actively engaged in conversations about how Black communities, more exposed to air pollution due to their proximity to power plants, are more vulnerable to COVID-19. More information on his work can be found here. 
Savonala Horne is a leading advocate for minority landowners and financially distressed farmers trying to preserve their farms, homes, land and rural livelihoods—as many are victims of an environmental racism that forces people off the land. As the Executive Director of North Carolina's Land Loss Prevention Project, she coordinates free legal and technical assistance and provides strategic guidance in litigation involving discrimination in the agricultural and environmental arenas. Ms. Horne was involved in the development and coordination of minority and limited-resource farmers' and farmworkers' interests in the 2007-08 U.S. Farm Bill. She continues to be involved in that process and advocates for improvements in the U.S. Farm Bill that address specific concerns of socially disadvantaged farmers and ranchers.
LaDonna Sanders-Redmond is a leading advocate of food justice within Black communities. The west Chicago native was inspired to make a change after her young son developed a plethora of imposing food allergies, and organic food was not available in her neighborhood. Since launching her grassroots movement, LaDonna has successfully lobbied Chicago Public Schools to re-evaluate junk foods, launched the Campaign for Food Justice Now, and currently advocates within her Minneapolis, Minnesota community through her work at Seward Community Co-op. A champion of public engagement, Sanders-Redmond also hosts a talk show segment "It's Your Health" on KMOJ-FM 89.9, directs curated theater performances called SOUL (Sustainable, Organic, Urban, and Local) Food Monologues, and has a popular Ted x talk – Food + Justice = Democracy. Most recently, Sanders-Redmond has brought awareness to food injustice in light of the COVID-19 pandemic. You can hear her story in her own words here.
Majora Carter is an internationally urban revitalization strategy consultant, real estate developer, and Peabody Award winning broadcaster who views urban renewal through an environmental lens. The South Bronx native draws a direct connection between ecological, economic and social degradation. With her inspired ideas and fierce persistence, Carter managed to bring the South Bronx its first open-waterfront park in 60 years. She was one of the first of six speakers on the prestigious TEDTalks series. Carter's confidence, energy and intensely emotional delivery make her talks themselves a force of nature. In 2005, Carter was awarded a 2005 John D. and Katherine T. McArthur Foundation Fellow "genius" grant. Her company, the Majora Carter Group is putting the green economy and green economic tools to use, unlocking the potential of every place -- from urban cities and rural communities, to universities, government projects, businesses and corporations - and everywhere else in between.
Marjorie Richard is an award-winning community environmental justice activist who founded Concerned Citizens of Narco in 1989 after growing up sandwiched between a Shell plant and Motiva oil refinery. Rates of cancer, bacterial infection, and birth defects were far above average in her Oil Diamond, Narco, Lousiana neighborhood, and Richard was personally galvanized after witnessing the explosion of a Shell pipeline. Following 13 years of Richard's grassroots organizing, community research, and legal action, in 2000, Shell ultimately agreed to reduce emissions by 30% and pay the relocation costs of families residing near the plant, the first relocation effort in the Deep South's history. Following this success, Richard was invited to speak at the United Nations, and continued consulting with communities around the world, empowering them to stand up against environmental injustices. 
Corina Newsome is a graduate student at Georgia Southern University who made waves last summer after launching the #BlackBirderWeek movement on Twitter in response to the murder of Ahmaud Arbery, who was killed near her field site, and the racial harassment of Black birder Christian Cooper in Central Park. Newsome's interest in wildlife started after shadowing a Black woman zookeeper—the last Black woman zookeeper Newsome has known—at the Philadelphia Zoo during her senior year of high school. Now, Newsome is an inspiration. She has been featured on the New Yorker, PBS, and the Audubon Society. She continues to activate on Twitter at @hood_naturalist, a nod to her Philadelphia upbringing, and @BlackAFinSTEM, an organization she started to unite the Black STEM community. 
Well before climate change became such a hot button issue in the news, Warren Washington, a senior scientist at the National Center for Atmospheric Research—was creating the computer models that would allow scientists to understand its impact. As only the second African-American to earn a doctorate in ​atmospheric sciences, Washington is considered an international expert on climate research. ​​
Washington's computer models have been used extensively over the years to interpret climate change. In 2007, they were used by the Intergovernmental Panel on Climate Change to develop an international understanding of the issue. Washington, along with fellow scientists at the National Center for Atmospheric Resources, shared the 2007 Nobel Peace Prize for this research.
As the first African-American to head the U.S. Environmental Protection Agency, Lisa P. Jackson made it her focus to ensure the environmental safety of particularly vulnerable groups such as children, the elderly and those living in low-income housing.
Throughout her career, Jackson has worked to prevent pollution and reduce greenhouse gases. After leaving the EPA in 2013, Jackson signed on to work with Apple as their environmental director.
Growing up in inner-city Detroit, Shelton Johnson had little experience with the natural world. But he always dreamed of living in the great outdoors. So after college and a stint in the Peace Corps in West Africa, Johnson returned to the U.S. and became a national park ranger. 
For 25 years, Johnson has continued his work with the National Park Service, primarily as a ranger at Yosemite National Park. In addition to his normal ranger duties, Johnson has helped share the story of the Buffalo Soldiers—the legendary African-American army regiment that helped patrol the parks in the early 1900s. He has also worked to encourage Black Americans to take ownership of their role as stewards of the national parks. 
Johnson received the National Freeman Tilden Award, the highest award for Interpretation in the NPS in 2009. He was also an advisor to and an on-camera commentator for Ken Burns' PBS documentary film, "The National Parks, America's Best Idea." 
In 2010, Johnson invited and hosted Oprah Winfrey on her first visit to Yosemite.
Dr. Beverly Wright is an award-winning environmental justice scholar and advocate, author, civic leader and professor. She is the founder of the Deep South Center for Environmental Justice in New Orleans, an organization that focuses on health inequities and environmental racism along the Mississippi River corridor.
After Hurricane Katrina, Wright became an outspoken advocate for displaced New Orleans' residents, fighting for the safe return of community members. In 2008, the U.S. Environmental Protection Agency gave Wright an Environmental Justice Achievement Award in recognition of her work with the Katrina Survivor's Program. She received the Urban Affairs Association's SAGE Activist Scholar Award in May of 2011.
Black history month is February each year, but the contributions of Black men and women to our communities happen daily and are not confined to one month of the year.
Urban Green Lab stands in solidarity with the fight against police brutality and for Black lives and racial justice.